Complaints Office
When an impact cannot be prevented, Cerrejón has a participatory mechanism for investigating cases that must be compensated. This process, created in 2010 with the establishment of the Complaints Office, seeks to implement the rights-based remedial pillar defined in the United Nations Guiding Principles on Business and Human Rights.
The UNGPs, like other standards, establish complaint and remediation mechanisms that must be available to individuals and communities that the company's activities may impact.
Cerrejón understands that our operations depend not only on legal licenses but also on our ability to properly handle impacts and our willingness to make reparations when the effects cannot be avoided. The existence of the complaint mechanism allows trust to be re-established and good relations maintained with all those who may be impacted by our operations, including collaborators and communities neighboring the operations.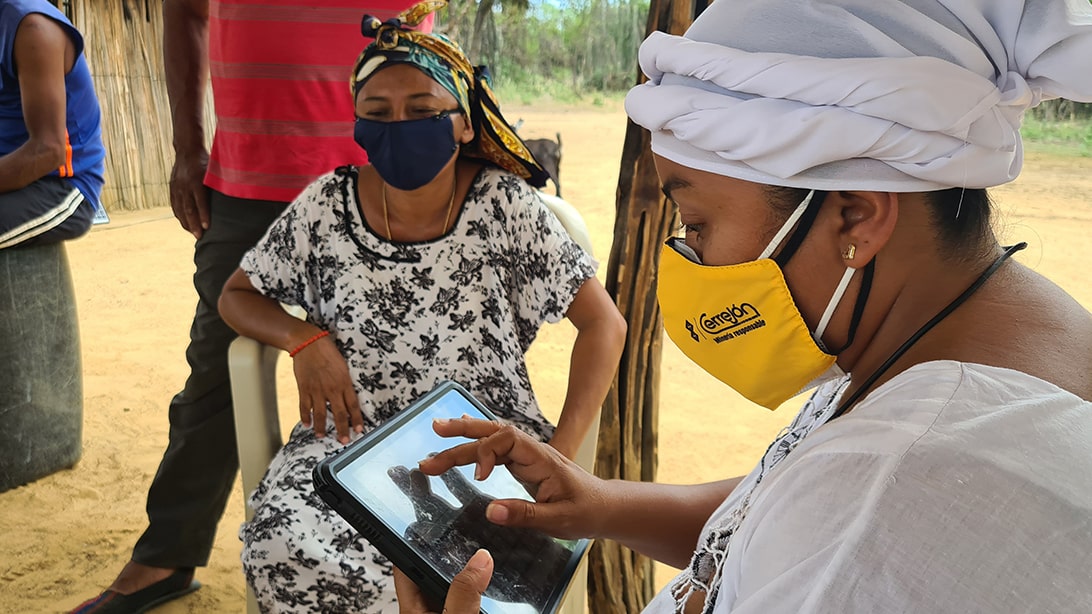 The Complaints Office handles claims about possible impacts of Cerrejón's operations in a participatory manner and, if necessary, compensates those cases in which such an impact is found. However, it is not a system that replaces Colombian justice or indigenous jurisdiction; therefore, it does not carry out judicial investigations or impose labor or criminal sanctions.
The Complaints Office operates under the principles established in the current social standards and compensation under the following premises:
Participation and agreement. Those who present complaints participate in the information-gathering, and mutual understanding is sought to specify compensation; there is no possibility of imposing a compensation measure.
Culturally appropriate. This Office has mechanisms to ensure that the Wayuu populations can access the complaints handling system, ensuring that complaints can be presented in the Wayunaiki language, and Wayuu advisers ensure that procedures, engagement, and compensation are respectful of traditions and customs.
Fair and equitable. Cerrejón's Complaints Office respects all people, those who file complaints, and those who are part of the investigation. The Office assumes the good faith of the people who log the complaints, investigates the complaints rigorously, and resolves them under parameters of fairness and equity.
Of the total complaints received since 2009, 82% of the requests submitted have been satisfactorily resolved.
Contact Us