Resettlements
As part of our commitment to operate responsibly vis à vis our communities, in 2003, we began talks with the community of Roche to begin the resettlement process, a last-resort mechanism aimed at preventing and mitigating impacts that might derive from our operations.
In 2007, we began talks with Patilla, Chancleta, and Tamaquito II communities and, two years later, with the community of Las Casitas. As a result, five communities have been moved to a new site under Performance Standard Number 5 of the International Finance Corporation (2006) and comply with Colombian legislation.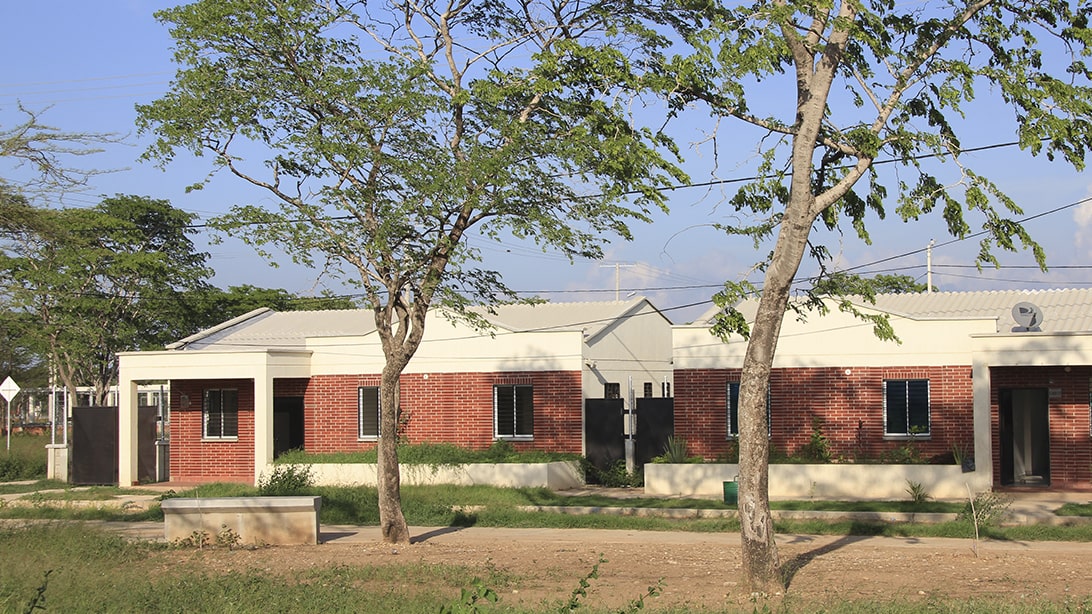 Currently, most of the 189 families accredited for relocation have signed the relocation agreement. Communities have been active participants in maintaining or improving their living standards through compensation and benefits derived from the resettlement process. The measures include:
Payment of 250% of the commercial value of the property and improvements on a case-by-case basis.
Payment for differentiated impacts caused to each family
A new dwelling with access to public services and community services.
Delivery of seed capital and technical assistance for the implementation of an income-generation project.
Provision of one hectare of land with an irrigation system for production projects.
Educational strengthening for children and young people in school to promote their comprehensive schooling and acquisition of skills and expertise in different areas.
Educational assistance for all resettlement members to access vocational, technological, higher, and advanced education with the aim of promoting access to better opportunities.
Old-age educational aid for the elderly in communities.
In recent years, and in a joint effort by the communities and the company, we have ensured the operation of the water treatment plants that allow access to this resource in quality, quantity and continuity, complying with the best standards and setting an example for other towns in the department.
Likewise, the productive projects of the different communities are being developed, highlighting the efforts made by Tamaquito II and Las Casitas, where teamwork shows important results. In the case of the community of Patilla, a social project development model with an engineering component was implemented, resulting in works for common benefit with the generation of skills and employment.