Suppliers and contractors
We know that our contractors and suppliers are relevant partners in undertaking responsible mining. If you are part of this group, you will find information on processes and contacts to resolve your concerns on this site.
This webpage contains updated information on processes with our suppliers.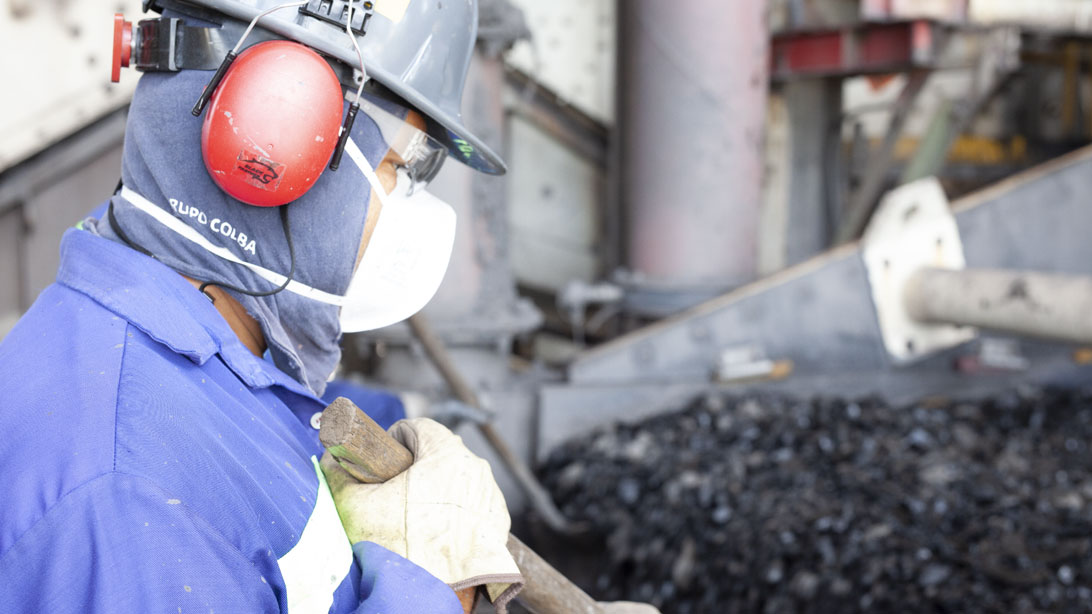 Processes and Requirements
We have an Annual Purchasing and Contracting Plan. We identify opportunities, which allows us to conduct the proper market research to collect information necessary for decision-making.
To be part of our processes for purchasing goods or contracting services/works, take into account the following points:
Our suppliers and contractors are selected based on the necessary skills and requirements, depending on the nature of the purchasing or contracting processes.
For the identification of suppliers and contractors, Cerrejón has a supplier portal managed by an external company called PAR Servicios and whose contacts to register are:
Leidy Johana Ramírez Ramos
Pedro Narcizo Molano Ortiz
The purchasing and contracting processes are carried out through a web platform called BPM, where after being invited by Cerrejón to a tender process, they can interact with the Purchasing/Contracts analyst and present their formal offer.
The evaluation of the proposals received concludes with the selection of the supplier or contractor, and a purchase order or master order is issued via an email or AXIS in the case of the acquisition of goods or with the execution and signing of a contract in the case of a service or work.
After the document's formalization, the goods or services/work are received, and, according to the agreed conditions, regular payments are made with the presentation of the respective invoices to Cerrejón.
Requirements
The company must be formally constituted as a legal entity, in the case of Colombian companies regarding the Chambers of Commerce of Colombia and for foreign companies with the proper documentation that proves their incorporation.
Must not have conflicts in its due diligence as part of the Cerrejón Corruption Prevention Guide.
Must comply with the operational and technical integration requirements defined by CERREJÓN in the process.
Must have a good or stable financial condition.
Frequently Asked Questions
How do I become a Cerrejón supplier?

For the identification of suppliers and contractors, Cerrejón has a supplier portal managed by an external company called PAR Servicios and whose contacts to register are:

In addition, you can contact

CAT mining equipment purchases: amed.safadi@cerrejon.com
Hitachi and Komatsu mining equipment purchases: diana.m.perez@cerrejon.com and charles.gomez@cerrejon.com
Purchases for infrastructure in Puerto Bolívar and light equipment: juliana.castrillon@cerrejon.com
Purchases for coal plants, lubricants: david.nino@cerrejon.com
Various/miscellaneous/steel purchases: orlando.melo@cerrejon.com
Construction contracts/engineering consultancies/installation maintenance/electrical maintenance: jose.fernandez@cerrejon.com and leonardo.manjarres@cerrejon.com
Plant/Port infrastructure and support services contract: adriana.borja@cerrejon.com and rosa.gomez@cerrejon.com
Technology contracts: nestor.ceballos@cerrejon.com
Electrical/chemical items: adriana.orozco@cerrejon.com
Environmental/logistics consultants: edilma.murillo.ext@cerrejon.com and jairo.torres.ext@cerrejon.com

How do I know if I am already registered to participate in Cerrejón's tenders?

You can check with the supplier portal administrator, PAR servicios.

If you are already a Cerrejón supplier or contractor, you can validate it with the purchasing/contracts analyst if you are already registered in the company's costing system.

Where and how do I submit my invoice?

The provider must register only once on the portal through the following link https://app.factura1.com.co/registrarProveedorF1/ in order to guarantee the delivery of the receipt. This process is extremely important since without it electronic documents cannot be delivered.

Each electronic invoice, credit notes, and/or debit notes must be sent to the e-mail recepcion.cerrejon@factura1.com.co, attaching the files: XML and PDF. Multiple invoices should not be sent in a single e-mail, nor should your files be compressed.

The supporting documents that need to be sent, such as: Payment authorizations, receipt of material or other documents associated with the electronic receipt sent, must be included in the same e-mail in which the XML file and the PDF are sent. The attachments must be sent in a single compressed file (.zip); the accepted formats are: pdf .docx .doc .xlsx .png .jpg .txt .csv and .xml.

Note: Invoices with links to other pages, e-mails that do not have XML, e-mails with files other than the official ones, or e-mails that do not have attachments will be grounds for rejection.Once you have registered as a supplier in the Invoice 1 portal, you can also send the documents to Cerrejón by uploading the files directly to the portal designated by our technology provider. You can enter the portal by clicking on the following link https://app.factura1.com.co/recepcionProveedorF1/ The documents must meet the same requirements as indicated in points 1 and 2.

Were retentions applied in the payment of my invoice?

Can I have my invoice paid before the due date (45 days from the date of submission)?

Yes, as long as the service is received correctly or the material has been delivered, you can do factoring operations in the multi-banking platform at www.iproveedor.com

I need the retention certificates

When is the cut-off date for the submission of invoices for this month?

Where or how can I register or update data?

If you have been selected through the company assessment process, you can register or update your information by downloading and completing the following files for subsequent delivery to your contact at Cerrejón.  National Companies   - International Companies
Terms and Conditions
Terms and Conditions for your purchase orders/master orders
Terms and Conditions for service contracts